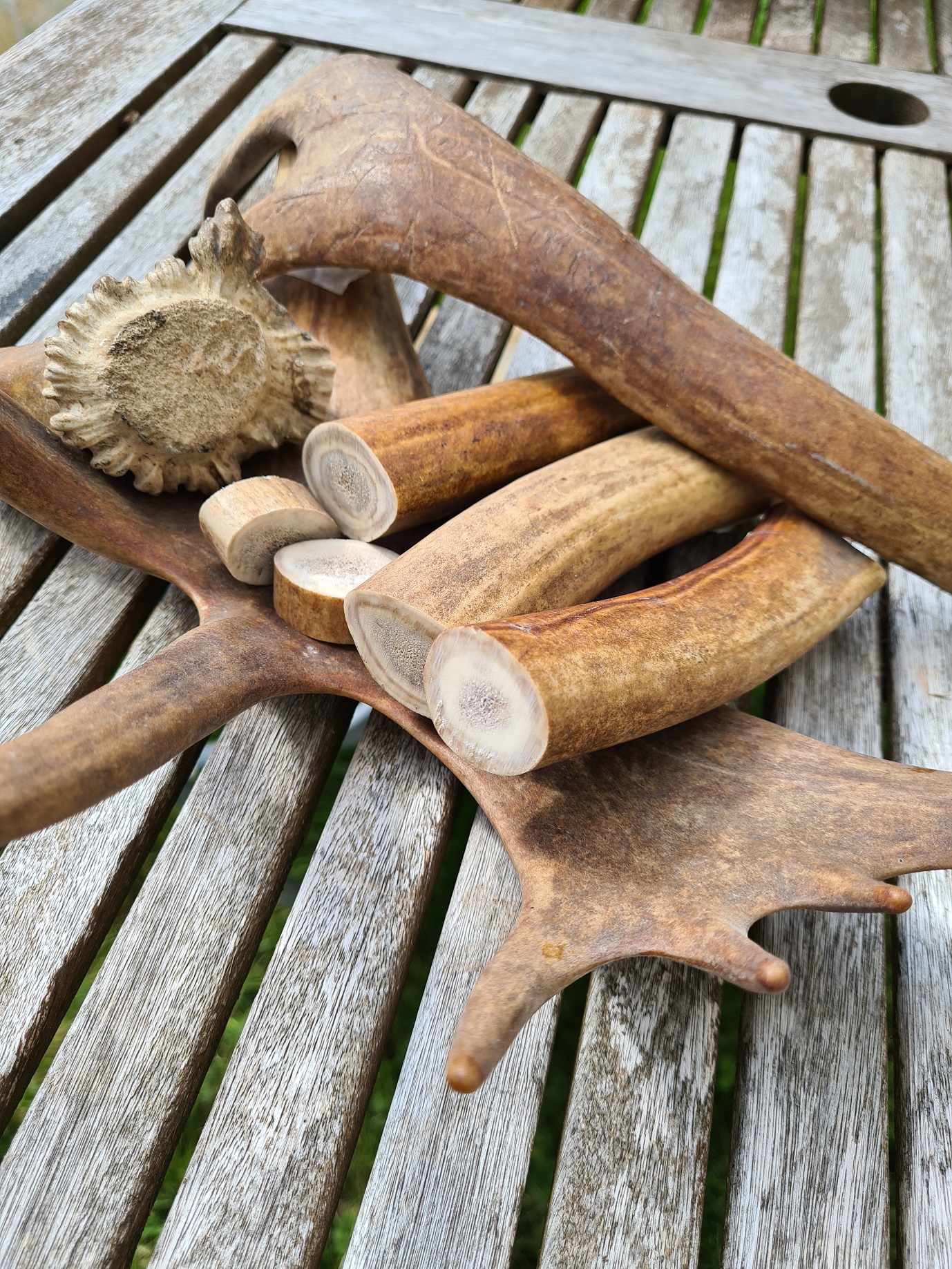 Reindeer Antlers
Antlers have been used in crafts for thousands of years. In ages past it was a valued because of its superior strenght compared to wood. In the Neolithic era some 6500 years ago antlers and horns were used as tools that helped the developing agriculture.
Reindeer are the European relatives of the North American caribou and in most aspects they are very similar. It is said that reindeer antlers are the fastest growing bone on earth. Each year the animals shed their antlers naturally and new ones grow out at up to 2cm per day. Healthy animals grow a larger crown for each year they live.
Reindeer antlers have a long history in knifemaking, specially Nordic style. Used in both handles and sheaths the material is priced for the same qualities as before; beauty and strength.
Reindeer rolls can be used for full knife handles or cut up into pieces for inlays. Crowns are often used as buttcaps. Buttons can be used for decorational lanyards, or, get a full tip and cut out your own design.
SHOP NOW